Australia news live: Albanese government faces heat over energy plan; new 'grave risk' child protection laws announced | Australia news
Key events
Robodebt inquiry to hear from tax office
Senior tax officials and unionists are scheduled to take centre stage when the royal commission into the defunct Robodebt scheme resumes today.
The commission, sitting in Brisbane, is looking into how the automated Robodebt scheme went ahead despite federal government departments knowing the calculation method was unlawful.
The scheme from 2015 until 2020 wrongly recovered more than $750m from 381,000 people, with several victims taking their lives while being pursued for the false debts.
Today, in its second block of public hearings, the inquiry is scheduled to hear evidence from Australian Tax Office officials Tyson Fawcett and Michael Kerr-Brown.
Community and Public Sector Union national secretary Melissa Donnelly and the union's former deputy national president, Lisa Newman, are also set to appear at the investigation.
Former prime minister Scott Morrison and ex Liberal-National government minister Marise Payne are due to front the commission tomorrow.
– from AAP
Emergency management minister en route to Mildura
A major flood warning remains in place in north-eastern parts of Mildura in north-west Victoria. The minister for emergency management, Murray Watt, is heading out there today and has just shared this pretty astounding image of the inundation from the air.
Place-based solutions to tackle disadvantage
The federal government hopes to tackle entrenched disadvantage with "innovative" new community-led ideas, as it establishes a national centre to tackle complex social issues.
Some $2.5m has been allocated to begin foundational work on a National Centre for Place-Based Collaboration, with a group including the University of Queensland, the Australia and New Zealand School of Government and not-for-profit Collaboration for Impact starting consultations early next year.
Place-based initiatives have proven to be effective when working with entrenched disadvantage or for people with complex social needs, because the solutions are designed with and led by local communities.
The centre will work with more than 130 communities around the country and build on the knowledge informing the Closing the Gap priorities.
It is expected the national centre will be operating by early 2025.
The social services minister, Amanda Rishworth, said:
We need to look at addressing complex social problems and entrenched disadvantage in new and innovative ways. What we've been doing to date hasn't always worked.
Creating more place-based solutions would help communities by facilitating shared decision-making, working across different levels of government and empowering local groups to find the best help that suited their needs.
– from AAP
Domestic violence to be considered before return orders made under Hague convention, attorney general says
The Hague convention is an international agreement designed more 30 years ago to respond to a child being taken out of the country by one parent without the consent of the other parent.
Today, the Albanese government announced it is amending the Australian law to make it clear that allegations of domestic violence can be considered before return orders are made for children under the convention.
The attorney general, Mark Dreyfus, says the regulations will make clear that family and domestic violence is a relevant consideration under the "grave risk" defence. A court will not need to be satisfied that such violence has occurred or will occur before it is taken into account.
Dreyfus:
Australia fully respects our international obligations under the Hague convention. These regulations affirm that protection from family and domestic violence is an important consideration in proceedings.

The amendments demonstrate the Albanese government's commitment to an effective, accessible, fair and safe family law system that supports victim-survivors of family and domestic violence.
Steggall welcomes government's climate risk disclosure framework
The treasurer, Jim Chalmers, will say in a speech today that Australian firms "need to make credible disclosures to remain competitive in global capital markets".
As my colleague Daniel Hurst writes:
Banks and other big businesses will be forced to come clean with the public about what they are doing to cut emissions under plans put forward by the Albanese government.

The government is also looking for ways to crack down on "greenwashing" – or when businesses try to win over consumers by overhyping their environmental practices.
It's a move Independent MP Zali Steggall has welcomed:
This is a vital step for Australia's emissions reduction ambitions. Improved accountability will drive a more efficient transition to net zero and boost investor confidence in Australia.

Global markets are already on the move. Countries like the UK and New Zealand are already well on their way to implementing this kind of reporting. Australia needs to be in the race.
Search continues for teenager in border lake
A search has resumed for a teenager who fell from a boat into a lake on the Victoria-NSW border.
Two 16-year-old boys were fishing in the tinnie on Lake Mulwala at Yarrawonga about 9am yesterday when they were hit by a wave and fell overboard, according to police.
Two men swam to their aid and managed to pull one of the boys to shore. They could not find the second teenager.
Police divers and members of the Air Wing and Victoria's State Emergency Service were searching the lake until about 7pm. They resumed the search at 8am today, according to police.
– from AAP
Severe weather warning for damaging winds in NSW and Victoria
Sydney children injured in Christmas firework display
Several children have been injured after a firework shot into a crowd during a Christmas event in Sydney's northern beaches last night.
In video footage of the event, people begin screaming after the fireworks display malfunctions.
Officers from northern beaches police area command attended the scene at Allambie Heights Oval after receiving a concern for welfare report shortly after 9.30 last night.
Police said:
An 11-year-old boy was initially taken to Royal North Shore hospital, before being transferred to the Children's hospital at Westmead for treatment of burns and a chest injury.

An eight-year-old girl was taken to Northern Beaches hospital for treatment of burns and a wrist injury. She has since been released.

Police have been told a 12-year-old boy was taken to hospital by his parents for treatment to minor burns and has since been released, and six other people were treated on scene by NSW Rural Fire Service for minor injuries, and left prior to the arrival of paramedics and police.
Police established a crime scene, and SafeWork NSW will attend the scene this morning.
Bipartisan visits reinstated with first trip to the Pacific since 2019
Penny Wong is leading the first bipartisan visit to Pacific island countries since 2019.
The minister for the Pacific, Pat Conroy, the shadow minister for foreign affairs, Simon Birmingham, and shadow minister for the Pacific, Michael McCormack will be joining the foreign affairs minister.
Wong said:
I am pleased we are delivering on the Albanese government's promise to reinstate bipartisan parliamentary delegation visits, demonstrating Australia's enduring commitment to strengthening our Pacific partnerships and addressing regional challenges.
The first stop of the visit will be in Vanuatu where a cyberattack brought down government servers, crippling the nation's critical infrastructure. You can read more about it from the Pacific project:
Australia's national security situation 'more complicated' than the cold war, former intelligence officer warns
A former senior intelligence officer has warned that the growing complexity of Australia's national security situation increases the risk of governments making the wrong call on major decisions.
In a paper published today, Lowy Institute research fellow Ben Scott offers a bleak assessment of a range challenges that Canberra has to navigate:
The challenge posed by a rising China and by US-China rivalry to Australia is more complicated than the cold war was. Modern China is more enmeshed in the global economy, and especially Australia's economy, than the Soviet Union ever was. At the same time, Australia cannot be as confident about the stability and reliability of its ally, the United States, as it could be before the ascendancy of Donald Trump to the US presidency. The populist nationalism Trump embodies still constrains US policy and presents an enduring threat to democracy, in the United States and elsewhere.

Australia's national security environment contains more variables than ever. Canberra can make fewer assumptions than it previously could about the natural environment, international order, and even the behaviour of the United States. The unpredictable and potentially volatile interaction of these variables adds to the complexity.
Scott recommends that before a major national security decision is made, governments should seek multiple assessments of the problems they are trying to address and "not insist that they be reconciled before being presented to ministers".
He explains that governments "usually prefer to be presented with a harmonised assessment and for the bureaucracy to have ironed out any different views". This means the cabinet's national security committee often receives a single assessment from the Office of National Intelligence. Scott says while this process enables efficient decision-making, it risks imposing an artificial unanimity.
Albanese will be 'stunned' if Liberal party vote for higher energy prices, he says
Patricia Karvelas asks Anthony Albanese if he will negotiate directly with Adam Bandt, who wants to see changes to the bill in exchange for the Greens' support.
Albanese remains coy on the issue, maintaining: "I speak to people all the time."
He lists the people he's spoken to about the energy package across the political spectrum, including opposition leader Peter Dutton and members of the crossbench. He says he spoke to both David Pocock and Bandt on Friday.
Pressed on how much he is willing to negotiate, Albanese has this to say:
It's not a complex package. It's a very simple package, which is for a cap on gas. Now, we know that manufacturers out there are doing it tough whereas prices were around about the $10 mark. They've risen in some cases up to $30. $35 has been quoted. This will put a price cap on uncontracted gas of $12 for a period of 12 months. People have to decide if they support that or not.

And then they have to decide, do they want people who are pensioners … to get energy bill relief next year. That is what they will have to vote for, to be very clear, that is what will be before the Senate …

I would be stunned, quite frankly, if the Liberal party – in spite of their rhetoric – is actually going to vote for higher energy prices.
PM says 'of course' he will meet with gas industry calling
Anthony Albanese is responding to criticisms from the gas and coal industry.
He says there will not be ongoing regulation of prices:
This is a temporary measure … it has no impact on the record prices they are receiving for the exports, nor does it apply for any additional and new investment in new fields. It applies for just eight months.
The Australian Petroleum Production & Exploration Association is seeking an urgent meeting with the PM, saying they are even more concerned about the cap after seeing the draft legislation.
Albanese told ABC "of course" he will meet with them. He also flags the government has met with Appea previously:
I'll meet with them when we meet with them this week.
Anthony Albanese has recalled parliament to pass his government's emergency energy legislation but he faces a roadblock in the Senate and a campaign against the cap from the energy industry.
The PM is speaking on ABC radio now. Patricia Karvelas is asking about the nuts and bolts of the energy package – how much will bills be reduced by and when will that reduction kick in?
Treasury analysis suggests that the cap will reduce bills by some $230 as a result of the cap on gas and on coal in there will be relief for commonwealth recipients of payments.

So pensioners, jobseeker recipients, people who receive family tax benefit through the social security system will all receive further support through a reduction in their bills that will be paid through state governments.
Greens to oppose compensation for coal and gas companies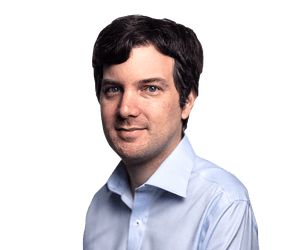 Daniel Hurst
With the Coalition fiercely critical of the package, the Greens sense an opportunity to use their influence as a crucial voting bloc in the Senate to push the government to make changes.
The Greens said yesterday they would "oppose any compensation to coal corporations, and coal and gas corporations should instead fund higher levels of price bill relief through a windfall tax".
The leader of the Greens, Adam Bandt, said his party also wanted "more money to go to households, renters and businesses, including to get off gas, switch to electric appliances and install batteries".
It is unclear whether the Greens would be prepared to scuttle the entire package if their demands are not met, but they will formalise their position at a meeting tomorrow.
Gas industry demands meeting with PM over price cap concerns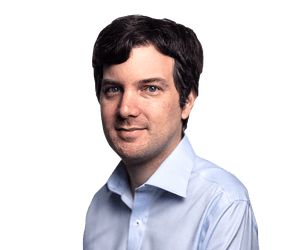 Daniel Hurst
The Albanese government is facing heat from multiple directions over its energy price package.
Appea, which represents the oil and gas industry, said the draft bill "would confer unprecedented powers to intervene in the gas market", including allowing government agencies to directly determine price and the terms of and conditions of gas supply agreements.
The government's explanatory notes say a mandatory gas market code will "ensure a more robust pricing framework centred on reasonable price".
The industry body's chief executive, Samantha McCulloch, said in a statement:
Appea seeks an urgent meeting with Prime Minister Albanese so we can address the serious concerns we have over his proposed dismantling of the gas market and Australia's reputation as an open, market-based economy.

The government said it was introducing a temporary price cap – but now we learn those caps can be extended and its mandatory code of conduct will have the ongoing power to regulate prices permanently.
The government has hit out at the gas industry's complaints:
The gas industry is demanding an urgent meeting with prime minister Anthony Albanese after the announcement of his government's energy price package last week.
Parliament is due to be recalled on Thursday as the government tries to pass the gas price cap but the Australian Petroleum Production & Exploration Association said it was even more concerned about the plan now that it had read details of draft legislation.
Meanwhile, the Greens are saying the plan doesn't go far enough. Leader Adam Bandt says his party will oppose the government compensating gas and coal companies for the temporary caps. He told ABC radio this morning:
There's a number of elements that we want to work through. One is this suggestion that perhaps there might be compensation for coal corporations. We don't support that. These greedy coal and gas corporations should be compensating the people, not the other way around.

The level of compensation for people as obviously not as much as ours – $250 versus $750.

And a crucial area is that there's no support to help people get off gas.
Albanese will be speaking on ABC radio shortly after 7.30 – we'll bring you what he has to say in response to the heat.
Beyond energy, the royal commission into the robodebt scheme continues today with senior tax officials and unions to give evidence.
Let's get into it.