Australia news live: post-Christmas heatwave sparks health warnings; Murray reaches flooding peak | Australia news
Key events
Heavy rainfall expected across northern Australia: BoM
Howe says the tropical monsoon period is "very active" at the moment across northern Australia.
That's associated with ex-Tropical Cyclone Ellie which is continuing to deliver heavy rainfall across the NT.

There is a warning for intense rainfall and damaging winds. We've already seen rainfall totals of more than 200mm over the last few days, causing roads to be washed out. Reminding travellers to take care and check conditions before heading out.

We will see heavy rainfall right across northern Australia. We've seen more than 200mm for parts of the tropical north Queensland coast. That heavy rain is expected to continue until at least next week with the ex-Tropical Cyclone Ellie hanging around and the rainfall pushing into the Kimberley for places like Broome and heavy rainfall in the triple digits still to come.
Heatwave zone to see 10-15C drop in temperatures starting tonight: BoM
Howe says "thankfully for most people today will be the hottest day of the heatwave" and the cool change will arrive from late tonight:
We will see a cool change move through Adelaide late tonight and towards midnight, moving through western Victoria in the early hours of tomorrow morning.

We will see the cool change move through around lunchtime today for Melbourne and also tomorrow afternoon for Hobart.

Unfortunately, in eastern Victoria and parts of inland New South Wales, they will have to wait until later tomorrow before the cool change arrives.

We will see a drop in temperature by 10-15C. But for many people, especially for Victoria tonight, they will see uncomfortable temperatures. Stay cool, especially during the night.
'Temperatures the highest they have been all summer': BoM
For the latest on the weather, Jonathan Howe, a senior meteorologist at the Bureau of Meteorology, has told ABC News Breakfast:
We are seeing the first significant heatwave for south-eastern Australia this summer. Heatwave warnings for South Australia, Victoria, Tasmania and southern New South Wales.

Many people need to take the proper precautions, stay out of heat and stay safe.

Temperatures are rising into the mid-to-high 30s along the coast and up into the 40s for northern Victoria and SA.

Hobart will be 30C today and 37C in Melbourne and in Adelaide it was already 30C at 8am and 35C on the York Peninsula.

Temperatures are the highest they have been all summer. We are urging people to beat the heat and stay out of the sun during the peak heat hours during the afternoon.
Rescue dog finds forever home with driver transporting her to shelter
ABC Perth has this morning told the story of Floss, a four-year-old border collie cross found by local rangers roaming the streets of Kununurra, a town in WA's Kimberley region.
A volunteer from a dogs' refuge home in Perth organised for long-haul truck driver Barry Horsman to bring Floss to the state's capital, where she would have a better chance of being adopted.
But then the floods in the east sent Horsman and Floss to Echuca to deliver emergency accommodation. Four weeks later, the pair had driven through Katherine and Alice Springs in the Northern Territory before getting on to South Australia and ultimately arriving in Echuca.
In Victoria they picked up cargo destined for Brisbane which was delivered in time for the pair to make it home to Perth just before Christmas, but by that time there was no need for Floss to be delivered to the Perth shelter as she and Horsman were inextricably bonded by their epic road trip.
Horsman told the ABC:
I've had lots of lots of people, truck drivers, all sorts of people say 'Barry don't take her back, keep her … say she ran away'.

She's become part of me, she sticks to me like glue, doesn't let me get out of her sight. If I do get out of her line of sight, she runs all over, looking for me.
The article also goes on to explore how pet shelters are facing unprecedented demand as the cost of living and the rental crisis are driving more and more people to give up their pets. You can read more about the trend here:
Taiwanese man's body found in WA lake
The body of a Taiwanese man who went missing on Christmas Day has been recovered from a lake at an abandoned mine site in Western Australia.
The 33-year-old disappeared at Black Diamond Lake near Collie, about 200km south of Perth, on Sunday afternoon.
Friends raised the alarm about 2.30pm but a police-led air, land and water search failed to find the man.
Specialist divers were deployed to the search area on Monday, with a police spokesman announcing the man's body had been found about 5pm.
Black Diamond Lake is a deep artificial lake created from a disused open cut mine that ceased operations in the 1950s.
It has extremely cold water and, with a vibrant turquoise colour, is rated as one of WA's top 10 Instagram spots.
Police will prepare a report for the coroner.
– AAP
Sales shoppers say Australia's cost of living crisis drives search for Boxing Day bargains
My colleauge Mostafa Rachwani spent yesterday at Westfield Parramatta speaking to people about how the cost of living crisis is giving new significance to the Boxing Day slaes.
He spoke to Angela Jakovljebic who decided to give her three daughters gift cards as presents, to spend on the post-Christmas sales.
Its not what I usually get them, but everything has gone up. Fuel, electricity, the mortgage, you name it, it's all gone up, it's crazy.

Its the first time I've done this, and they were a little bit disappointed because they wanted surprise gifts, but coming in today and seeing what they got for their money today, they were ultimately happier.
You can read the full story here:
If your New Year's resolution is to buck consumerist trends, our sustainable fashion expert Lucianne Tonti has put together experts' advice on how to build an at-home repair kit as an antidote to sales season.
River Murray reaches flooding peak
South Australia's swollen River Murray is likely to have reached its peak daily flow rate after more than two months of flooding.
Authorities have predicted the high-water mark to reach about 190 gigalitres per day near Renmark, 250km northeast of Adelaide, over the Christmas break.
The forecast peak is lower than earlier projections but thousands of properties in the Riverland remain under threat of inundation in coming weeks, with authorities expected to provide a flooding update this morning.
Hundreds of residents have been evacuated from riverside communities and about 1000 homes have been impacted by the flooding that started in October.
More than a dozen levees have also failed and over 3000 houses and properties remain without power, with more disconnections expected.
All non-essential activity on the Murray has also been banned including boating, fishing and swimming, and multiple ferry services remain suspended.
Premier Peter Malinauskas said the peak would likely reach Mannum, 85 kilometres east of Adelaide, between January 7 to 10.
– AAP
Pet owners urged to be mindful of heat
With those temperatures soaring around the country, the RSPCA is urging those with responsibility for animals to take extra precautions for their furry friends.
For domestic animals, the organisation advises:
Animals have access to shelter from the sun throughout the day, and be brought into air-conditioned spaces if possible (including rabbits and guinea pigs).

Multiple sources of water be available to them – add ice cubes if possible and ensure the containers cannot be tipped over.

Avoid transporting them in vehicles.

Do not leave them inside vehicles unattended under any circumstances, even if windows are down and vehicle is parked in shade.

Do not have dogs on the trays of utes or trucks.

Do not walk dogs during the heat of the day (if you cannot hold the back of your hand on the surface for five seconds, then it is too hot for your dog's paws).
The RSPCA says extreme heat puts animals at severe risk of suffering heat-related health issues.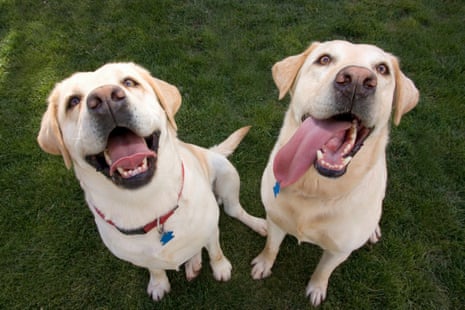 The organisation is also encouraging people to support wildlife through the heat by placing shallow bowls of fresh, clean water in shady locations. If using a large container, place a rock in the water so small animals can climb out.
Southern summer heatwave set to peak
More details from AAP on that heatwave expected to peak today…
Adelaide is tipped for a maximum of 40C, while Melbourne is expecting a top of 37C for day two of the Boxing Day Test.
Canberra will also see the mercury pass 30C after dipping to 13C overnight and Perth can expect a high of 27C.
Sydney is headed for a top of 28C in the city, with temperatures over 30C in the city's west.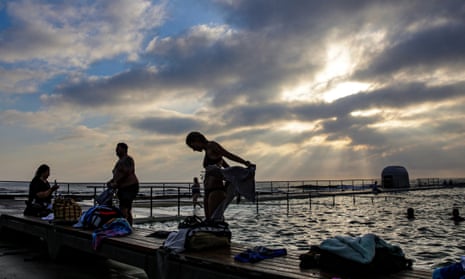 Heatwave conditions are expected to ease on Wednesday and Thursday following the passage of a cool change.
The heatwave hitting southern Australia is set to peak today with conditions only easing from tomorrow. Heatwave warnings have been issued for Western Australia, South Australia, Victoria and Tasmania as temperatures soar 8C to 16C above average.
Adelaide is expected to reach a maximum of 40C, while Melbourne is tipped for a top of 37C for day two of the Boxing Day Test.
In South Australia a statewide code red has been activated to support homeless and elderly people. From 9am this morning until the same time Thursday, Baptist Care's Westcare Centre and Toward Home the Resolve Team will open their doors to those sleeping rough while the Red Cross will be providing welfare checks for the elderly and isolated South Australians.
Staying in South Australia, flood warnings remain in place for Riverland communities. At Renmark, the State Emergency Service say flood waters have peaked. The community of Bolto are still sheltering in place as flooding has cut roads.
Further north, a severe weather warning remains in place for the Northern Territory across parts of the Barkly and Simpson districts.
Ex-Tropical Cyclone Ellie is bringing rainfalls up to 150mm for some areas, potentially causing flash flooding.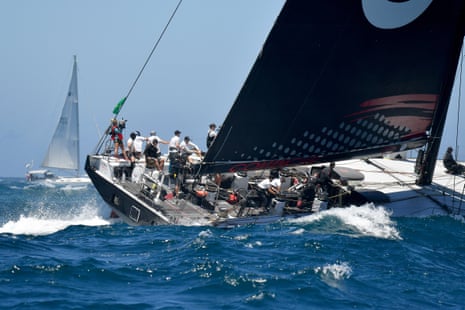 The Sydney to Hobart and Boxing Day test continue with a second day of competition. Andoo Comanche is in the lead of the yacht race.
Let's get going!