Article content
Disgraced Prince Andrew has now been booted out of Buckingham Palace by his brother, King Charles.
Article content
The 62-year-old Puke of York fell out of favour after he was ensnared in the Jeffrey Epstein-Ghislaine Maxwell sex trafficking scandal.
Article content
Andrew shelled out nearly $20 million in an out-of-court settlement to Virginia Roberts who claimed she had underage sex with the randy royal on three occasions. He has denied wrongdoing.
But the damage is done.
Now, The UK Sun reports that Andrew — forced to resign from the Royal Family in 2020 — has lost his office at Buckingham Palace.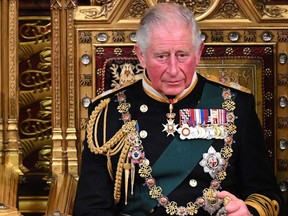 "Any presence at the Palace is officially over," a source told the newspaper. "The King has made it clear. He isn't a working royal. He's on his own."
It's a stark contrast to the late Queen Elizabeth's handling of her favourite son's woes. She allowed Andrew to continue using the palace with a small staff after he resigned in shame.
Article content
The King has taken a different route, disallowing his younger brother from even using the palace as his address.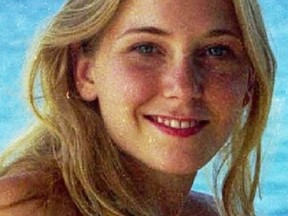 Andrew's dramatic plunge into disfavour began with the notorious BBC interview where he stumbled and stammered and denied even knowing Virginia Roberts, an Epstein-Maxwell sex slave.
The public blowback was immediate — and ferocious.
Andrew was stripped of his titles and barred from wearing his military uniform to the Queen's funeral. Sources said that after the beloved monarch died, Charles told his brother he would never return to the royal life.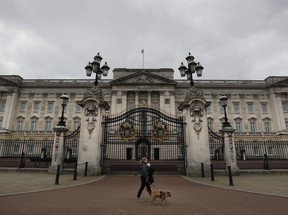 Last month, he was stripped of his 24-hour security service.
And on Wednesday, the King named Queen Consort Camilla the Colonel of the Grenadier Guards — a post Andrew once held.
Article content
However, the duke is expected to have Christmas dinner with King Charles and the rest of the royals. He has been allowed to keep his 31-bedroom and government-subsidized Royal Lodge at Windsor.
Buckingham Palace did not comment.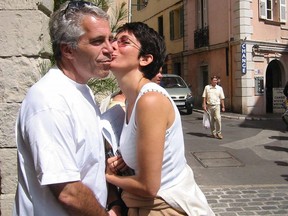 Meanwhile, Prince Andrew is reportedly fuming over losing his $5-million-per-year armed security staff. Media reports said the embattled royal argued bitterly to keep it.
However, the former chief superintendent who led the Met's royalty protection unit, Dai Davies, said the money could be better used to solve crime in London.
"Why should we pander to this over-inflated egotist called Andrew?" Davies asked.
bhunter@postmedia.com