'Cooking is at the centre of life': food entrepreneur Charlie Bigham on changing an industry | A vision for better food
For a man at the head of a food empire whose annual sales topped £153m during the pandemic, Charlie Bigham is surprisingly laid-back – and quick to laugh. But one thing he does take very seriously is his food.
"We're a kitchen, not a factory, and we don't make ready meals – we make food," he tells me, kindly but firmly, when I arrive at his north-west London HQ to chat to him about where his business began. "When I started out, I wanted to make proper food with proper ingredients, made in a kitchen by people who care – not 'operatives'. That's where we started, and that's where we still are today."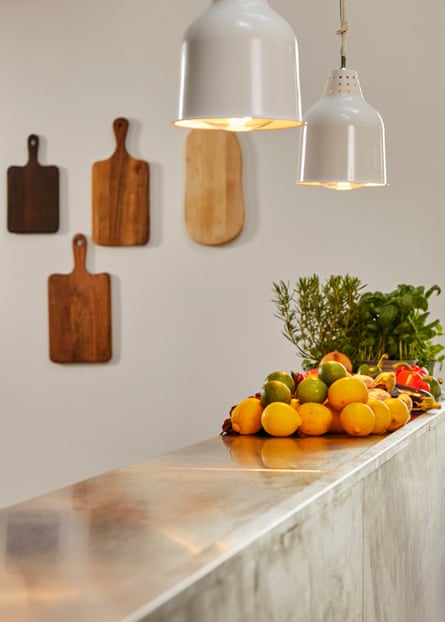 It's true that at Charlie Bigham's, the sights that are familiar in most food factories – vast vats reached by ladders, and thick pipes designed to pump food from place to place – are noticeably absent. Instead, chicken is browned by hand on cooking plates, and oversized pots and pans bubble with delicious-smelling dishes.
Lifting the lid of a saucepan, I'm treated to the fragrant aroma of a creamy mushroom sauce being prepared for a batch of chicken and mushroom pies, while another part of the kitchen is filled with the scent of warm caramel as rows of sticky toffee puddings are tucked into their wooden boxes.
"To control quality, you need to cook in small batches, so we're set up to be more like a big catering kitchen than a factory," says Bigham, in between greeting staff. "We don't want a pot bigger than you can stir, or pour ingredients into by hand. So we'll cook perhaps a hundred portions of a dish at a time, and make it 10 times a day, rather than making one huge batch in industrial-sized vessels – because that's where you start to see compromises." It's a philosophy that was central to his planning when the company expanded five years ago, building a kitchen in a disused quarry near Wells, in Somerset, where some of his bestselling dishes are now made.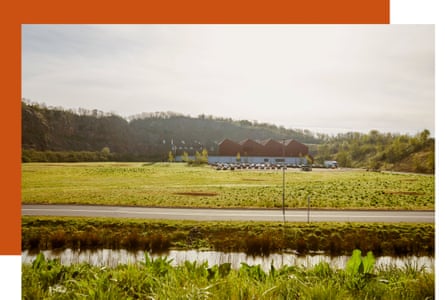 Bigham was still in his 20s when he first had his vision for a food business with a difference, after leaving his job as a management consultant to spend nine months travelling through Europe, the Middle East and India in a campervan with his girlfriend (now wife) Claire.
"I've always loved cooking, shopping, eating and chatting over food," he says. "It's something we all do, and it's at the centre of life. Growing up, my mum was a pretty good cook, and we always had our meals together around the table. When I left my job, I started thinking about what I could do next, based on the things I love. Then, as I travelled, it triggered the idea for my business. For most people around the world, a convenient meal is a bunch of fresh ingredients tossed into a hot pan on the side of the road – and that appeals to me, because it's authentic, fresh and delicious.
"But for a lot of people in the UK, a convenient meal was something in a plastic container, which you put in a microwave – there was no soul to it. There was nothing out there for people like me, who love food and enjoy cooking, but might occasionally want a night off – something delicious that you'd be happy to sit down to savour and chat over with a glass of wine. So that's where the inspiration came from."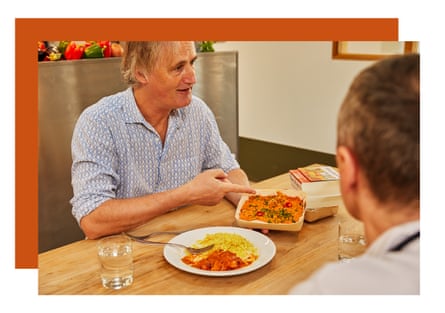 Starting at home in his kitchen, with the help of a chef called Spike – "Chefs always have great names" – Bigham developed his first dishes, going door to door selling his meal kits to high-end food stores such as Partridges and Harrods.
"Unfortunately, the kits weren't very successful," Bigham laughs. "So instead of trying to persuade people to try zesty Caribbean lamb, we drifted towards making dishes that were already in people's repertoires. We thought: 'How about we just make the best fish pie, with great ingredients, without cutting any corners?' We knew if we did it properly, we could produce something more delicious than anyone else's."
Twenty five years after that flash of inspiration, Charlie Bigham's fish pie is still his number one selling dish – and he's still not willing to cut any corners. He develops close relationships with all his suppliers, meets with his chefs twice a week to help hone new and existing dishes, and regularly takes meals home to enjoy.
"One of our values is that we bring real care and attention to everything we do, and I probably eat our food twice a week – it would be a shame if I didn't," he says. "It's one thing sitting in the kitchen tasting dishes, but that's not the same as eating our food as it's sold. The way we approach things is that there's not one thing that's 100% different to how somebody else might do it – instead, we've got 100 things that are 1% different, which really adds up."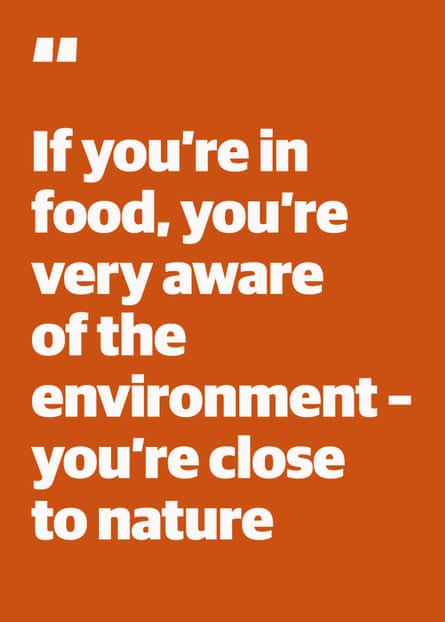 These differences include the company's work with the community and local charities, and a commitment to encouraging staff to stay with the business long term. But one of the most impactful is Charlie Bigham's packaging. Most of it has been made from wood and cardboard for the last 15 years – a move that was well ahead of its time and which, says Bigham, has since prevented the use of 130m plastic trays.
"If you're in food, you're very aware of the environment – you're meeting farmers and producers, and you're close to nature. We thought there must be a better way than packing things in plastic, so we developed wooden containers made from poplar. It's a fast-growing crop, sourced relatively locally in France, and for every tree we cut down, six more get planted. It was an expensive decision, but definitely the right thing to do."

Before I head home, laden down with free meals – that, incidentally, are so delicious and fresh-tasting, that they make me question why I bother cooking from scratch at all – I ask Bigham how he feels about how far he's come since he cooked his first dishes in his home kitchen.
"I feel proud of what the team has achieved over the last 25 years, but it's also really exciting looking forward to the next decade or so at how much more we can do," he grins. "We like to say we don't cut corners – we're just excited about what's around the next one."
Even the best home cooks like the occasional night off, and that's where Charlie Bigham's dishes come into their own. With everything from steak pies to paella and salmon en croute, it has never been easier to feed your family well