Hong Kong will end a year-long ban on importing hamsters as the region unwinds its strict COVID-19 policies.
"Our staff will arrange to collect samples from hamsters and other small mammals for COVID-19 testing," a spokesperson for the city's Agriculture, Fisheries and Conservation Department (AFCD) told the BBC. "They can only be sold if the test results are negative."
Hong Kong banned the import of hamsters after officials traced an outbreak of the Delta variant last year to a pet shop employee. Officials found 11 hamsters imported from the Netherlands carried the virus, leading to a cull of around 2,000 animals to stop the virus spreading amid fear of animal-to-human transmission.
Studies found that rodents, including mink and hamsters, could carry the coronavirus. Six countries, including the U.S., Netherlands, Denmark, Italy, Spain and Sweden, noted the presence of the virus among mink populations, prompting the cull of hundreds of thousands of mink in 2020.
CHINA DEFENDS ITS COVID HANDLING AFTER WHO, BIDEN SAY BEIJING IS UNDER-REPORTING DEATHS
Denmark, the world's largest mink fur producer, had to cull 17 million mink alone in November 2020.
Vanessa Barrs, a professor of companion animal health at the City University of Hong Kong, told the BBC that subsequent testing confirmed that the virus had transferred from hamsters to humans, forcing the government to act "out of an abundance of caution at that time."
NEW COVID OMICRON SUBVARIANT XBB.1.5 IS 'SPREADING LIKE WILDFIRE' IN US: HEALTH EXPERTS REVEAL WHY
A petition at the time failed to dissuade the government from following through on the cull, prompting outrage among animal lovers and many local residents.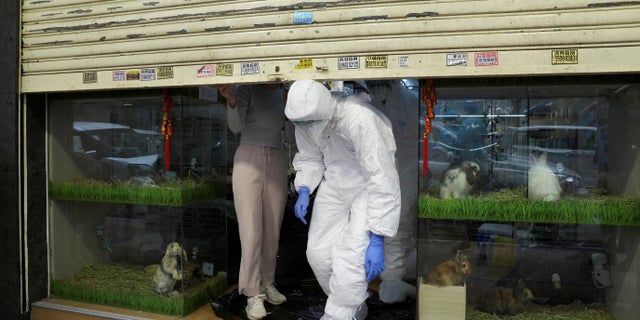 One pet shop owner noted that the lack of hamsters hit sales hard as the animals prove incredibly popular among children.
BELGIUM TO TEST WASTEWATER ON FLIGHTS ARRIVING FROM CHINA FOR COVID
Hamsters made up around 20% of the shop's revenue, and the shopkeeper revealed that she already had a list of around a dozen people – mainly children – already looking to buy hamsters as soon as they're available.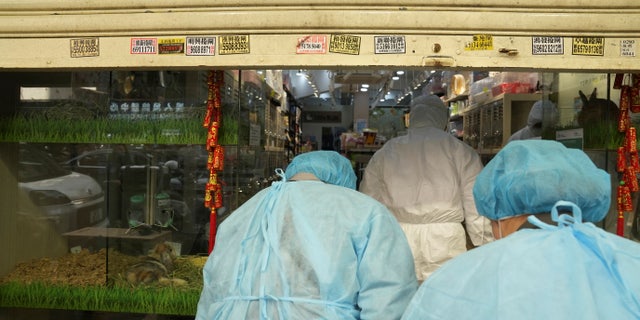 The latest risk assessment issued Thursday determined that the commercial import of hamsters would be acceptable and should start mid-January.
Hong Kong, while part of China, holds a unique status as a "special administrative region," one of two — along with Macau — that allow the highest degree of autonomy within China and for the regions to set their own restrictions related to COVID-19.
Hong Kong dropped almost all COVID-related restrictions last month following a similar decision on mainland China. Beijing's "zero-COVID" policy might have seemed a light touch compared to Hong Kong's restrictions, which included a seven-hour airport screening for returning residents and rigorous follow-up checks for testing.
CLICK HERE TO GET THE FOX NEWS APP
But with the rollback of the strict measures, Hong Kong has seen its death rate skyrocket, hitting a weekly average of around nine deaths per million – a rate nearly six times that of the U.S., according to Quartz.
Reuters contributed to this report.