Article content
The killer rapist slithered in the warm California night, murdering at will from Sacramento to the southland.
Article content
And then he stopped, his bloodlust apparently sated.
Article content
But with the help of rapidly evolving tech and a gifted amateur, cops were closing in on Joseph D'Angelo, who would become known as the Golden State Killer.
The man who would eventually nab the GSK was Contra Costa County cold case detective Paul Holes.
Now, Holes and his podcasting partner, journalist Kate Winkler Dawson, have launched a new show entitled, Buried Bones, from Exactly Right Media.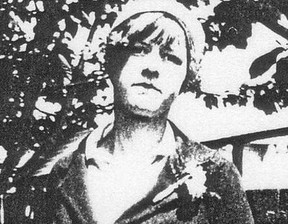 "We're not interested in Jack the Ripper or Lizzie Borden," Winkler Dawson recently told The Toronto Sun.
"We're looking at more obscure cases that are stuck in time and history. Then we strip them back and try to solve them."
Some of the unsolved murders stretch back to the late 1700s and 1800s, rolling up to the flower power of the 1960s.
Article content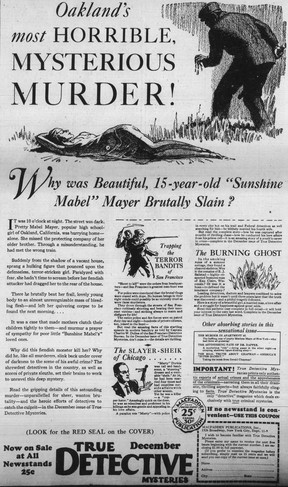 "We would love it if we solved some of these crimes," she said. "People love a good mystery drama, and they have a hard time with unsolved mysteries. They want some level of resolution."
Women are the biggest fan base of true crime, Winkler Dawson noted, saying they "like to solve the mystery".
Recommended video
Buried Bones not only brings listeners into the murder mystery, the object is to throw them back into the world and characters of the time.
One murder the pair are eyeballing is the July 2, 1927 murder of 15-year-old Mabel Mayer, of Oakland. Now forgotten, for years it was called "California's worst crime" and it remains unsolved.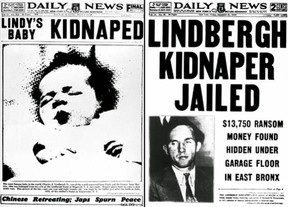 When her father went to pick her up from the train that Saturday night, there was no sign of Mabel. Her body was discovered the following day in an abandoned house.
Article content
All that was left behind was the killer's bloody fingerprint and her wristwatch that revealed her time of death: 10:06 p.m.
"She was brutally beaten to death and there is still evidence from the case that now might be used to finally solve the case," Winkler Dawson said.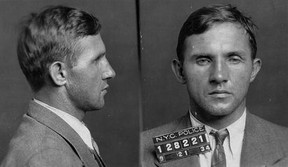 And while technology has changed, the reasons for murder have not.
"Paul is great, I never thought I'd have a co-host with 30 years of investigative experience, who can peel back the layers with depth," she said. "Paul Holes has that."
Another case they intend to look at is the kidnapping and murder of famed aviator Charles Lindbergh's baby in 1932. Charles Jr. was later found murdered, and a man named Bruno Richard Hauptmann would fry in the electric chair in Trenton, N.J.
"It was massive at the time and now largely forgotten," Winkler Dawson said.
But the conviction and execution of Hauptmann also carried a truckload of doubts.
"Now, it might have been a different story," Winkler Dawson said, adding both she and Holes believe the right man was executed.
Buried Bones premiered in September and has released seven episodes. It's already one of the top true-crime podcasts, with more than 21,000 reviews and a 4.8-star rating.
Listen to Buried Bones on Apple Podcasts.
bhunter@postmedia.com
@HunterTOSun