ODDS AND ENDS: World Cup viewers were actually watching FIFA video game, and other offbeat offerings
Article content
The World Cup only comes around every four years, so maybe some sports fans forgot what real soccer actually looks like.
Article content
Or maybe video game graphics have really come a long way in recent years!
Article content
How else to explain reports that thousands of people believed they were watching the iconic sporting event, but were actually viewing replays from the soccer video game FIFA 23.
Or maybe they were just desperate to find a way, any way, to tune in for free. Seems like that's the actual reason.
A report from VNExpress said over 40,000 people in France alone watched the video game broadcasts on YouTube channels, thinking it was the real thing. They were lured in by promises offering live streams.
One report even said some of the streams had commentary of the action. A Vietnamese language-stream was specifically mentioned.
According to VNExpress, a Vietnamese outlet, YouTubers can make thousands of dollars by luring in viewers with this trick. They use poor quality images, so viewers think they are just getting low-quality streams.
Article content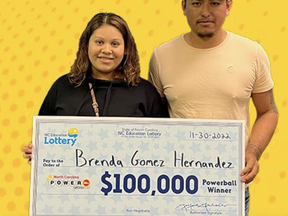 WHAT A DAY
A North Carolina woman had an unbelievably lucky day recently.
Brenda Gomez Hernandez, a 28-year-old mother in Cabarrus County, North Carolina, won $100,000 through the state lottery on the same day she gave birth to a baby girl, according to the North Carolina Lottery.
The report said she found out later that night that her Powerball ticket had won her the prize.
The housekeeper had purchased a $3 ticket. She initially won $50,000,  but the 2S Power Play multiplier hit doubling the win.
"I feel like she brought me my luck," Hernandez said. "I'm so thankful."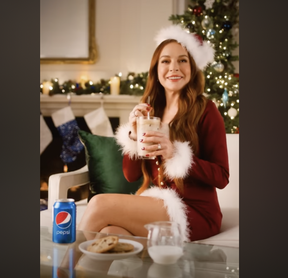 ODDS AND ENDS: American asks Canadian border guard for weed and other offbeat offerings

ODDS AND ENDS: Dog in driver's seat when truck crashes and other offbeat offerings

ODDS AND ENDS: Indonesian farmer to marry for 88th time, other offbeat offerings
ONE STRANGE MIX
Pepsi can mix well with a lot of other drinks, but this isn't one of them.
The soda pop maker's new holiday campaign aims to get people to mix Pepsi with milk.
Yes, milk. And they're calling it Pilk, as in, Pilk and Cookies.
If the hashtag #pilkandcookies is used on social media between now and Dec. 25, users can win a cash prize.
"Combining Pepsi and milk has long been a secret hack among Pepsi fans," Todd Kaplan, Pepsi's chief marketing officer, said in a release.
Apparently it's also a trend on TikTok called "Dirty Soda."
Pepsi is using Lindsay Lohan as part of its campaign.
Article content
Recipes advertised including mixing the drink with milk, heavy cream and vanilla cream. Another is the cherry version with milk, heavy cream, caramel creamer.
A healthier option could be one with Pepsi Zero, oat milk and caramel creamer.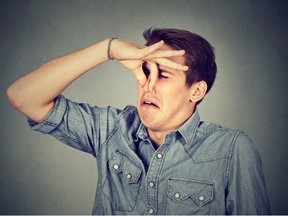 BAD ROOMMATE
There are a lot of ways a roommate can be a bad one. That can include being extremely smelly.
Body odour became so much of an issue for one woman, that she got her roommate evicted for not bathing for months, according to a Reddit thread.
The woman said the woman said her roommate displayed "zero respect for personal hygiene" when living together.
"We've been living together for four months and I can't stand living with her anymore. She doesn't shower. In four months she hasn't showered once. However, she goes for a two-hour run every morning. I can't stand the smell anymore. It makes me sick to my stomach," she said.
Article content
The woman said the roommate repeatedly promised she would shower, but never did. So she contacted the landlord and explained the situation, according to the thread. When the landlord came to see if the story was true, he allegedly nearly threw up over the smell and gave the roommate 30 days to move out.
"My roommate is furious and hasn't stopped calling me names. I don't think I'm in the wrong here but a couple of people told me that I'm being inconsiderate by having her evicted so close to Christmas and that she's in her first year of college and I may be interfering with her studies. So, am I the a——-?" she asked.
Most commenters said she was in the right.