Packers quarterback Aaron Rodgers has played for 18 seasons in the NFL, all with the same organization in front of the Green Bay fans at Lambeau Field. 
On Sunday, Rodgers' Packers will face the Detroit Lions at home with a chance to secure a remarkable playoff berth with a win. 
Win or lose, it will be the last game of the season at home for the Packers, as they will be playing on the road if they find a way into the NFL playoffs. 
AARON RODGERS ON BILLS' DAMAR HAMLIN'S INCIDENT: 'IT F— ME UP'
On Wednesday, Rodgers was asked about the potential of Sunday being his last game in front of the home crowd, and the four-time MVP admitted that the thought may cross his mind. 
"I mean, for sure, just because you don't know what the future holds," Rodgers told reporters. "But when I think about that, it's nothing but gratitude. Not remorse or sadness, just gratitude for the time that I've been here, the amazing memories that I've had on this field.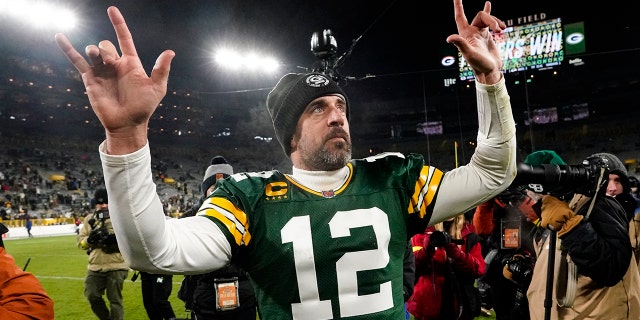 HOSPITAL PRAISES BILLS MEDICAL STAFF FOR 'TEXTBOOK EXECUTION' TENDING TO DAMAR HAMLIN
"Been a lot of great moments, but I'm still undecided, we're all undecided about the future. We're just going to enjoy Sunday night and hopefully have some more to play for."
When asked if he had any clarity if this would be his last game at Lambeau, Rodgers said he was just looking forward to adding another memory at home. 
CLICK HERE FOR MORE SPORTS COVERAGE ON FOXNEWS.COM
"No, I don't. I'm going to take some time after the season," Rodgers said. "I got a lot of great memories here at Lambeau and hopefully can add another one on Sunday."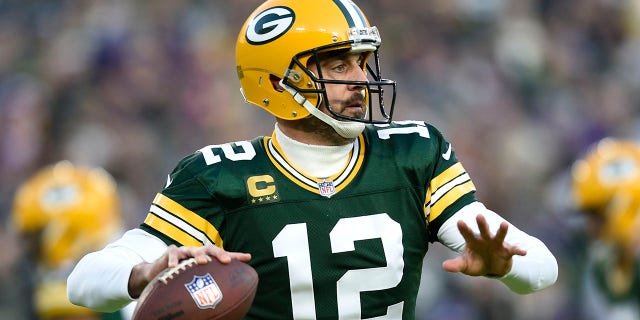 Rodgers signed a four-year extension in the offseason to remain in Green Bay. 
Green Bay's postseason hopes appeared to be dead in the water just a few weeks ago after falling to 4-8 on the season. 
CLICK HERE TO GET THE FOX NEWS APP
But the Packers have now won four games in a row, including a 41-17 victory over the Minnesota Vikings in Week 17, setting themselves up for a scenario where a win secures a playoff spot.